BIGNIGHT OIL PREORDER
PRE-ORDER PICK-UP STARTS 11/24 @ 12:00 PM & ENDS 12/3 @ 10:00PM!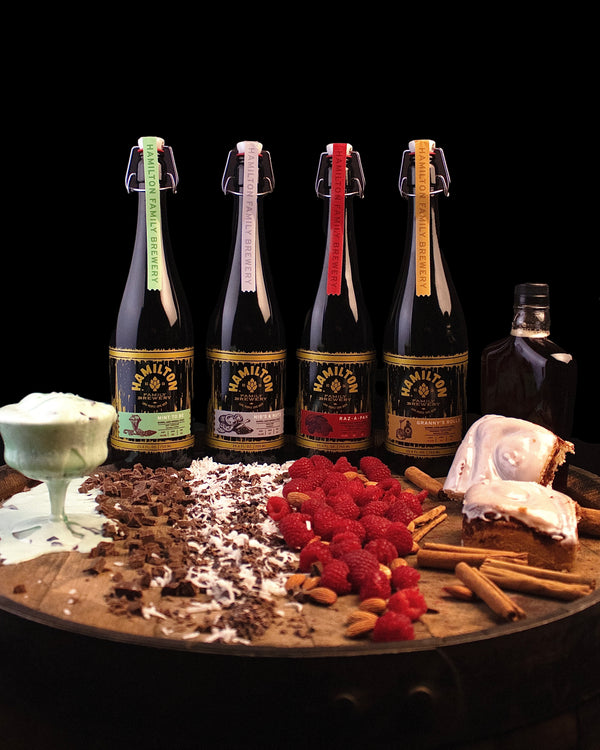 PRE-ORDER DETAILS
This pre-order is final sale. Once your order has been picked up, it cannot be returned or refunded.
PICK UP INFORMATION
This Pre-Order is IN TAPROOM PICK UP ONLY and WILL NOT BE SHIPPED!

YOU MUST HAVE A VALID ID WHERE THE NAME MATCHES THE NAME ON YOUR ORDER CONFIRMATION & YOU MUST BE 21+ YEARS OF AGE OR OLDER.
Pick Up Address:
Hamilton Family Brewery
9757 7th St. Ste 802
Rancho Cucamonga, CA 91730
PICK UP DATES
Friday, November 24th @ 12:00 pm - Sunday, December 3rd @ 10:00 pm

Please Note: Failure to pick up your order within the alotted window will be considered a forfeit & you will be refunded. Your order will be offered to the next customer on the waitlist.

Please contact Kasey at info@hamilton.beer with questions or concerns regarding your pick up!
Using a proxy for your pick up
If you plan to use a proxy to pick up your order, please email Kasey at info@hamilton.beer.

Please include the following in your email:
• Subject line must include your order number
• Please include full name of the individual who will pick up your order.

Your proxy must be 21+ years of age to pick up your order.